Latest Kitsrus.com News
22 June 2016
DIY Electronics have moved!
After many years in Hong Kong DIY has relocated to Bangkok, Thailand.
Our new address and contact details are:
DIY Electronics (Thailand)
142 MOO BAN PATCHARAVILL
PETKASEM RD, SOI 86
BANGKAE
BANGKOK 10160
THAILAND
TEL: +66 62 2466242
EMAIL: ladda@kitsrus.com
Thanks you for your patience during this transition.
Ladda
Owner/Manager DIY Electronics
---
8th July 2012
K193 is a Smart Sealed Lead Accid (SLA) Battery Charger with current limiting. The charger uses a two step process for charging SLA batteries - a current limited 'fast' mode followed by a constant voltage 'float' mode. maximum charging current is 1 Amp. An onboard LED indicates when the charger is in 'fast' mode. When the LED goes out the battery is charged and the charger has switched to 'float' mode.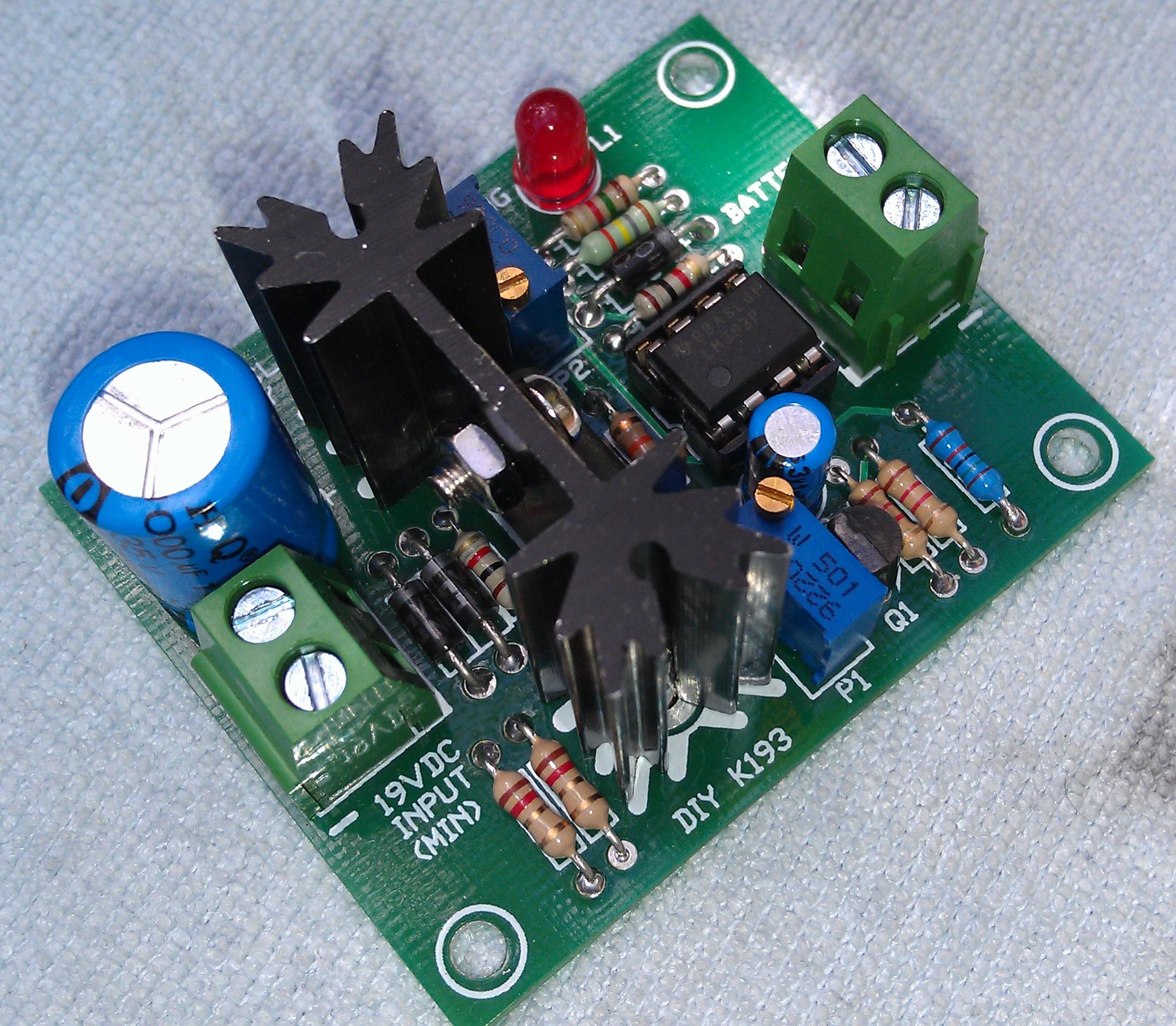 9th february 2011
We at DIY Electronics are pleased to present our latest new Kit, the Serial LCD Controller, Kit 192.
This serial display module provides easy operation of a standard character LCD display. The simple
command structure allows text and bar graphs to be displayed on the LCD. Provision is made for up to 8 user-defined characters. The module also includes four digital outputs.

The LCD backlight and contrast may be adjusted under program control to compensate for differing lighting conditions and viewing angles.